Summer Program
Our summer program at The Ridge Preschool is a time to explore the natural world and give children (ages 3-8) opportunities for hands-on experiences and fun!  Most of our days will be spent outside in our natural playscape, organic garden and wildflower maze.  Do you have a budding contractor?  We will have plenty of opportunities for tinkering and building.  How about a future farmer?  We will spend time in the garden growing our own fruits, herbs and vegetables for our daily snacks.  If your child is into bugs and creatures, come join us and get your magnifying glasses ready to see the amazing creatures that exist in our local, unique ecosystem.  Of course, there will also be plenty of time for art projects, books, mud kitchen messes, games, sports and water play.
Program Runs From 9AM-3PM
Week 1 – June 27th – July 1st
Week 2 – July 4th – July 8th
Please email TheRidgePreschoolinfo@gmail.com for registration info and availability.
Camp Application Form
About the teachers:
Courtney is an early childhood educator who started her teaching career at a Reggio Emilia preschool in Boulder, CO. It was here that she learned about this wonderful approach to early childhood education and it has continued to be the backbone of all her classroom experiences as well as her parenting style.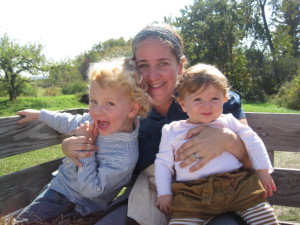 She has spent the last several years raising her children and designing a preschool program that encourages students to explore, question and discover.  Courtney received her B.S. in Human Development & Family Studies from Cornell University in 2001 and her M.A. in Educational Psychology from University of Colorado in 2005. She is a licensed NYS teacher in Early Childhood and Elementary School as well as CPR/First Aid certified.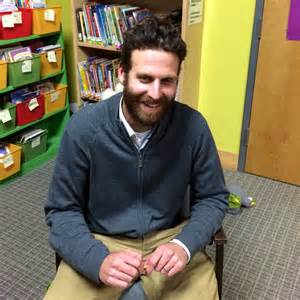 Josh has been an elementary educator for the past ten years.  He has consistently used Science as the backbone of his programs, feeling that it is a logical springboard to all disciplines.  For the last 7 years, Josh has worked as a gifted and talented educator over the summer, developing and teaching classes to elementary school students on creativity, engineering, rocketry, animation, and biology.  During the school year, Josh has developed a trout program with his students in coordination with the DEP and Catskill Watershed.  His students raise trout and integrate all aspects of his program, from Math to Media.  Josh has also been a part of Wild Earth's apprenticeship program and if able to, would be outside 24 hours a day.  He loves the outside world and truly believes that all education must begin with curiosity and excitement.  Josh received his B.S. in Management (Concentrations: Management Information Systems, Marketing Minor: Art) from Binghamton University in 2001 where he was the recipient of the Presidential Scholarship (Top 1% of University).  He currently holds a M.A. in Elementary Education from Regis University and is a licensed NYS teacher in Elementary Education as well as a licensed Preschool Substitute.  His lessons plans have been published in Scholastic's Science World Magazine.